MAKE YOUR GOOD-LOOKING PORTRAIT LOOK GREAT!
Simply send in your digital portrait, and get the new you in return. Whether a business headshot or a portrait in your professional portfolio, your image should show you at your best. After all, it could appear on your agency's next billboard or print advertisement, or it could land on the desk of a talent recruiter.
This is for:
• Business and Sales People
• Real Estate and Insurance Agents
• Executives
• On-Air Personalities
• Social-Media Influencers
• Models
• Actors / Actresses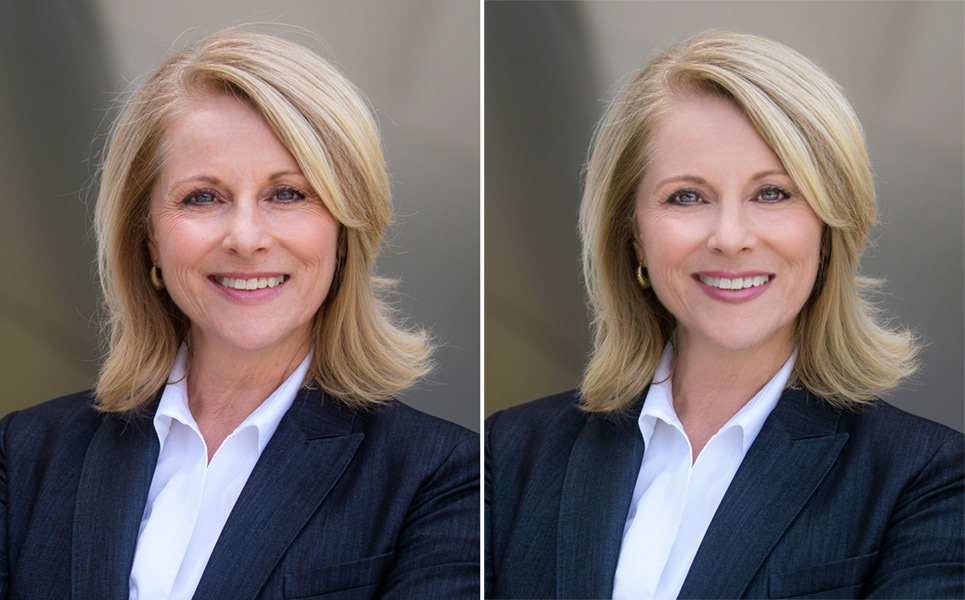 TECHNICAL DETAILS
This professional, high-end Photoshop retouching treatment includes:
• Color / Tonal Adjustments
• Dodging / Burning
• Blemish / Wrinkle Reduction
• Eye / Hair Enhancements
• Facial Contouring
• Silhouette Adjustment
• Clothing Crease Removal
• Background Replacement / Removal
"COUNT ME IN. WHAT DO I DO NEXT?"
• Simply send your portrait as an email attachment to
dc@darrenconstantino.com
.
• Explain any special requests.
• You'll receive confirmation within one business day.
• A small deposit will be requested, payable by PayPal, Venmo or check.
• Low-resolution finished portrait will be emailed for your approval.
• Payment balance will be requested.
• High-resolution finished portrait will be emailed to you.
Or learn about additional photo retouching services
here
.